Batman Begins sequel title confirmed
posted by jepster2006
Batman-on-film.com has confirmed from Warner Bros. the title of the sequel to 2005's Batman Begins. And the title will be... (DRUM ROLL PLEASE!)


Yup, it's that simple folks. But it's quite an effective title and maybe you're asking, "so, it's called... Batman:The Dark Knight"? Nope kids. It will be just Dark Knight. It's not like the first run of the franchise where there's always a BATMAN.
Well, that's not all folks. Warner Bros. has chosen the actor for the Dark Knight's greatest nemesis. You really want to know who it is? Mouse over the image below to see who it is...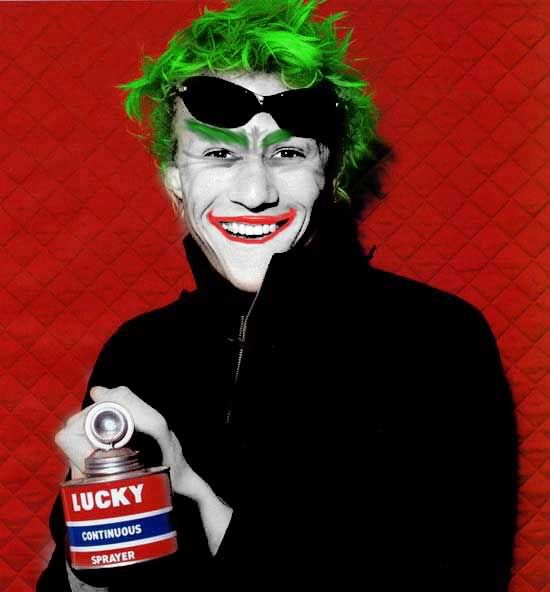 Don't recognize him? He's Heath Ledger, highly acclaimed actor of Brokeback Mountain.And no, this is no Rumor, this is confirmed by Warner Bros. and it's for good. But Christopher Nolan promises this joker to be darker than Jack Nicholson's quite campy portrayal of the character. Also, another villain is in the roster for the sequel. And it's no other than penguin. Now who would play Penguin? There's no confirmation yet, but they seem to be grooming Philip Seymour Hoffman for the job. Well, for me, that would one of the best casting ever.
Now, won't there be a catwoman? Please?